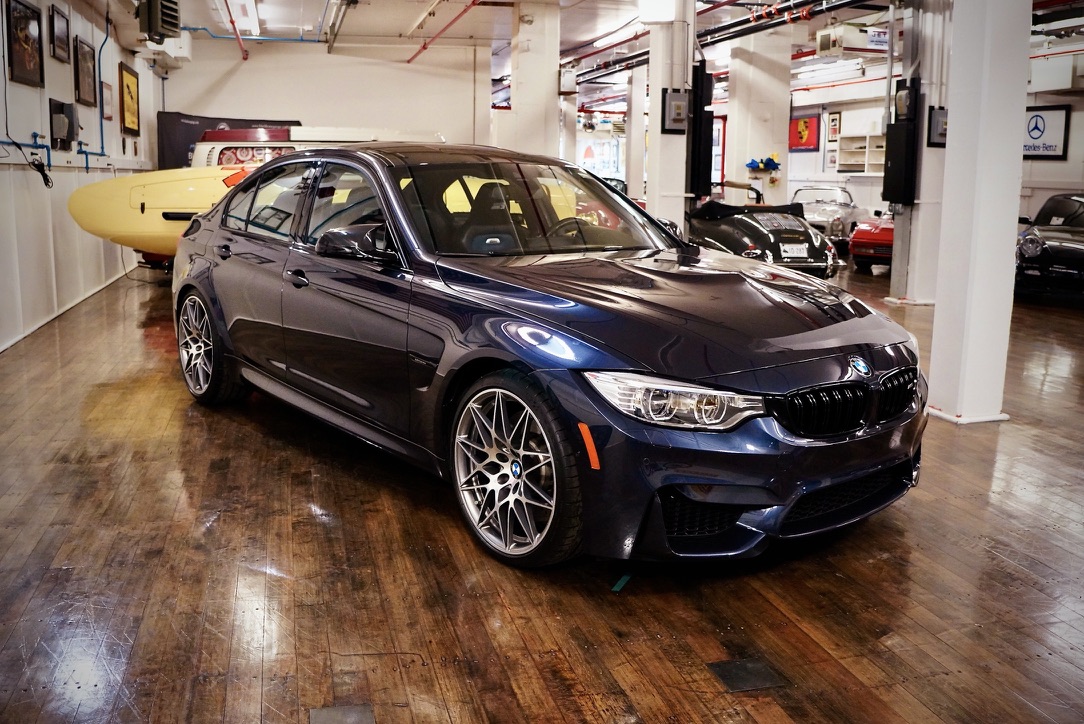 2017 BMW M3 30 JAHRE
"The Big 30"
The BMW M3 30 Jahre Anniversary Model is a tribute to the first generation of the iconic BMW M3. It was built exclusively for the BMW Bimmer. BMW produced a total of 500. Only 150 were US-bound, and all were in color. Marco blue the first color seen on the E30 M3 sports evolution.
The vehicle is equipped with 20-inch Star-spoke wheels, like the ones found on the M4 GTS.
Interior changes include 30 Jahre M3 logos placed on the dash, doorsills, and embroidered into the headrest.  Most importantly, it came with the Competition Package, Executive Package, Driver Assists Plus Package, and the fantastic LED headlights with automatic high beams that turn with the car's direction. So essentially a fully loaded BMW three series with all the bells and whistles and produces 440 hp which is 19 over the standard M3.
We would love to show you this vehicle, and if you're unable to see it in person, we encourage a prepurchase inspection. We will make any accommodations needed to help facilitate. Thank you so much for taking the time to read this listing.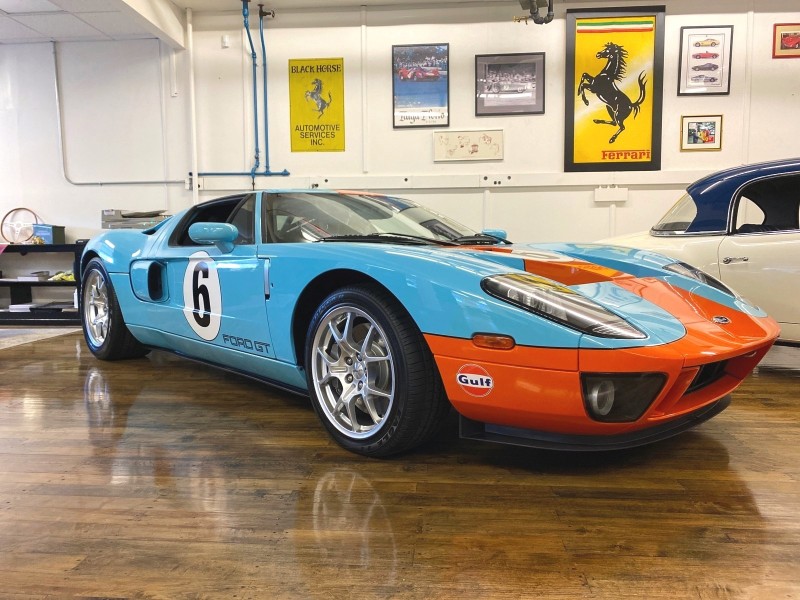 Can you believe this monster is now 16 years old? Our Beautiful American Sweetheart is all grown up and has become a stunning collector car. With a blue-chip promise for the coming years. 
This remarkable (1 of 343) Heritage Edition Ford GT (1 of the 20), built with the lightweight BBS cast-aluminum wheels, would be hard to find, but we have one in our showroom. Complete with all documentation, service records, and upgrade receipts.  
On August 29, 2006, the first owner purchased her at J.C. Lewis Motor Company in Savannah, Georgia. We have the corresponding letter from the factory to the original owner sent on September 13, 2006, the original sales invoice, the window stickers. And anything else that the dealership provided when first delivered.  
This supercharged 5.4 L V8 American iron produced closer to 600 hp than the regular 550 hp. In 2013 the owner invested over 7K, installing a Whipple 2.8″ pulley, Accufab inlet support sleeve, Accufab X pipe (with grade 8 securing hardware), and Accufab ARP half shaft (with upgraded hardware). Brembo four disc brakes with an optional gray caliper and a Ricardo six-speed manual gearbox is the icing on the cake for these great cars. 
We would love to have you come to our showroom to see this decision piece of machine work, but we can accommodate a pre-purchase inspection if you can't.